Piacenza, Italy, 28 March, 2023. Tecnopails, the dedicated filling division of IM GROUP (formerly Inkmaker Group), has unveiled two technological packaging-system innovations—the "LINEA EVO"  and the "BASIC 2023"—at the European Coatings Show held recently in Nuremberg, Germany.
LINEA EVO
The first, a seven-metre long revolutionary new packaging line encased in an aluminium frame, was named the "Linea Evo" due to the evolution of several of its key features deriving directly from Tecnopails' legendary "Linea" automatic-packaging machines. The new Linea Evo boasts a feed-advancement system, equipped with brushless motor, enabling it to optimise speeds and to automatically change formats. Additionally, to enhance productivity, Tecnopails developed the DMM (Dual Mode Motion); allowing the machine to process large formats in a single track and small formats in a double track—doubling productivity of the latter—at the same cycle per minute. To guarantee the quality of packaged products, roof and the drip trays are used to complete the perimeter casings to maintain a controlled environment within the machine.
"The LINEA EVO is designed with a COP (clean out place) washing system which allow it to perform cleaning functions both at the end of production, for an in-depth machine wash, and during production—without needing to halt the machine—for a work-surface flush. An automatic CIP (clean in place) system also comes standard for the entire product circuit; with the option to add dispersers and mills, produced by IM GROUP's mixing and grinding division, IEC+, to fully complete the line," explained Antonio Riggio, CEO of IEC+.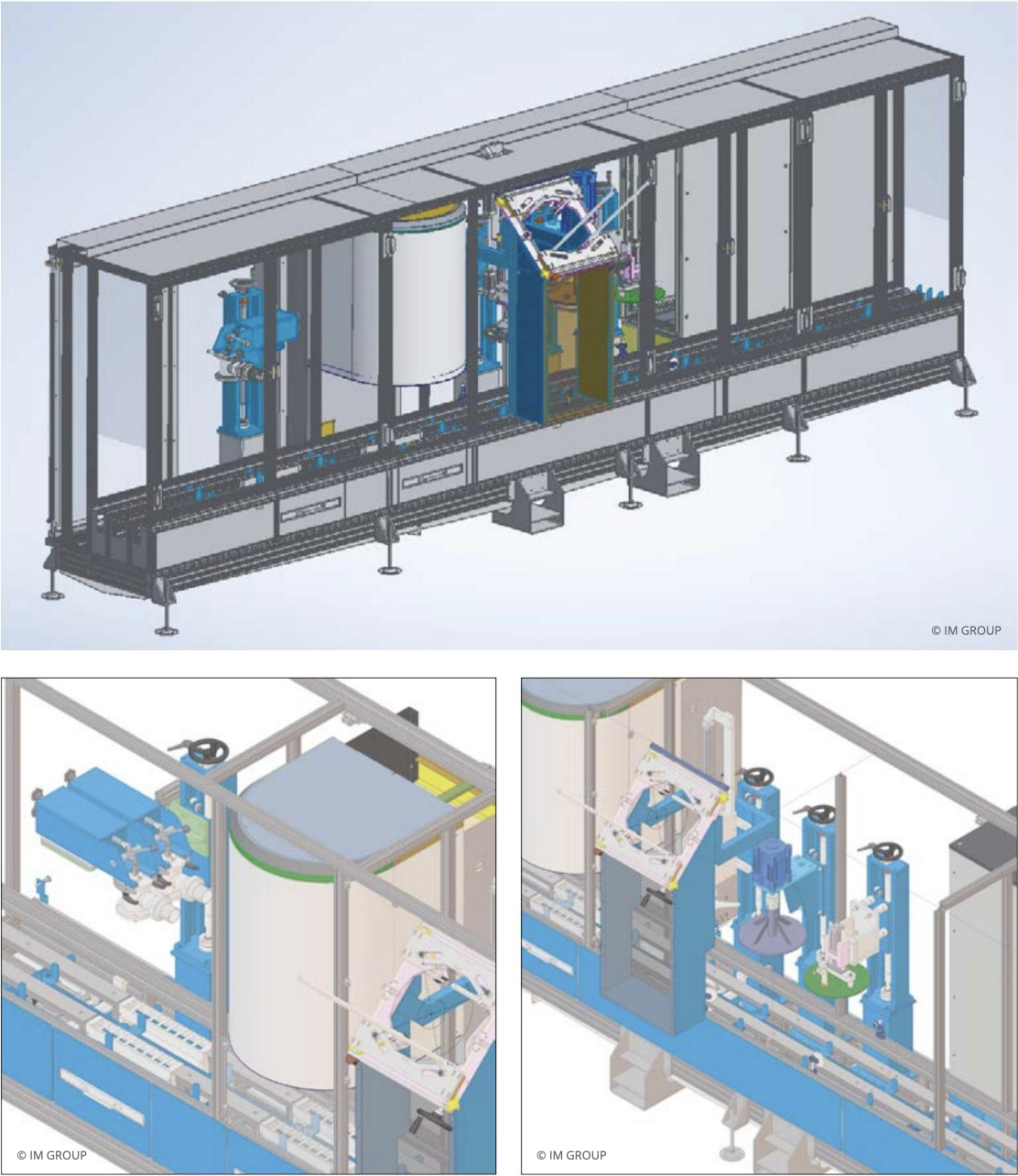 A new user-friendly GUI (graphical user interface) allows accessibility to the machine to even inexperienced operators and for non-ATEX versions, the LINEA EVO's electrical cabinet is integrated within the machine allowing for quick start-up. 
"The LINEA EVO is designed to integrate with numerous functional groups, such as tinting units to carry out in-can tinting or printers and encoders for product tracking," concludes Gianluca Incerti, Global Director of Sales, IM GROUP, "maintaining its distinct qualities of flexibility and configurability, this completely new line was designed specifically in response to market trends and sector demands with the aim of positioning it as a benchmark in the industry."
 
BASIC 2023
The other technological innovation to be featured at the Tecnopails booth was the BASIC 2023; a customisable manual-packaging machine with a standard chassis, capable of transforming into a variety of filling and closing configurations typically requested by the packaging sector. The manual-packaging machine is equipped with 13 functional groups that permit it to convert into hundreds of variants and being separate plug-ins can be purchased separately when required.
Ergonomics and ease of use were a central focus, for the Tecnopails design team and being equipped with wheels and handle, the filler offers users the flexibility of being easily transportable to where most needed.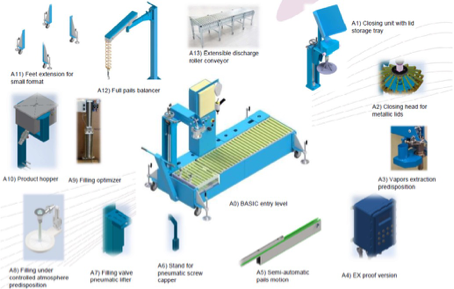 Additionally, the customisable manual-packaging machine offers:
- Low machine level for working with heavy formats
- Balancer for placing heavy formats effortlessly on pallets
- Roller shelves to effortlessly move buckets from one position to another, with the option to add the semi-automatic group-moving unit for machine-aided assistance.
- Raised feet to permit the elevation of a work surface, to an optimal height, to process small formats on the same machine
- Rotatable roller surface for perfectly smooth sliding surfaces
"the "BASIC 2023" is the synthesis of all manual fillers and packers developed in TECNOPAILS' long history," said Riggio, "large or small formats, wide or narrow mouth containers, traditional or bottom filling, all are possible by configuring the new BASIC 2023 through the optional plug-ins designed especially for this series."
For more information on Tecnopails products visit: www.tecnopails.it
Or contact sales@im-group.com
 
Published in the Media: