São Paulo, 12 May, 2023. At a star-studded gala event amongst Brazil's paint-industry greats, IM GROUP (formerly Inkmaker Group) has once again scooped the prestigious "Sistemas Tintométricos Equipamentos Industriais" (Industrial Tinting Equipment Systems) accolade at the "27th Premio Paint & Pintura" awards ceremony, making it the tenth-consecutive win for the group.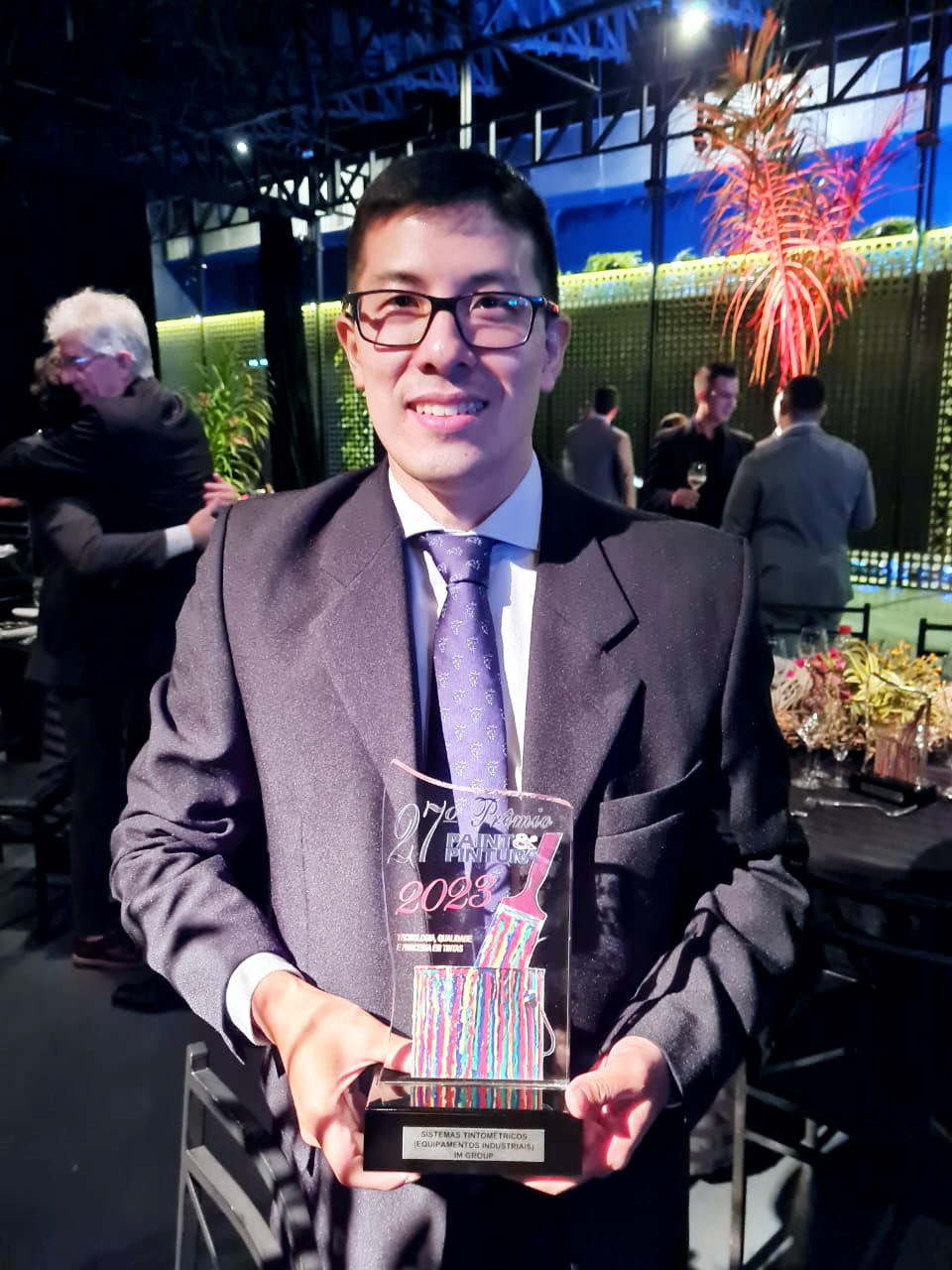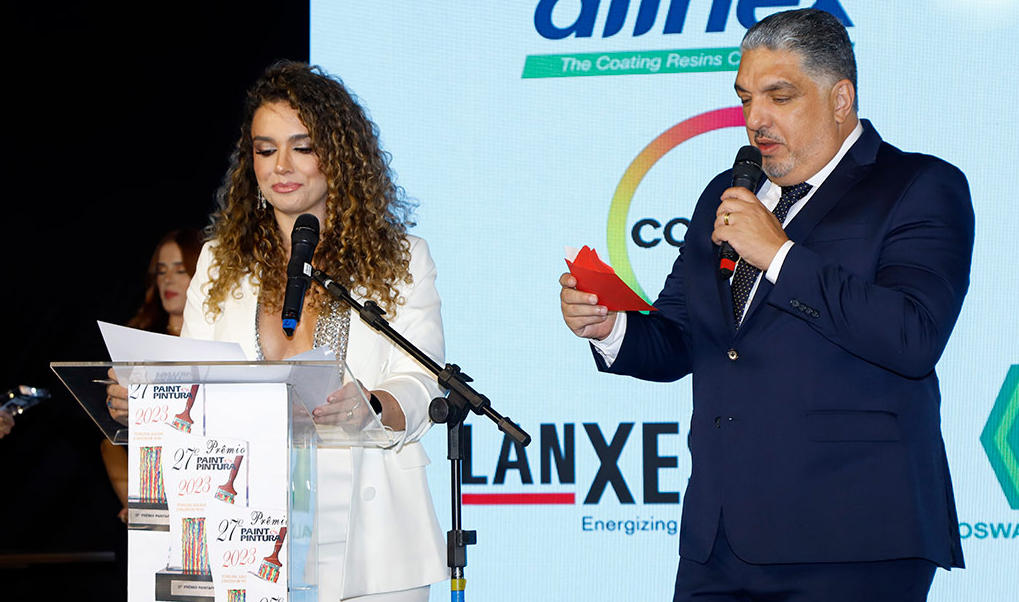 Held at Espaço Vila dos Ipês, in São Paulo, the "Oscars" of the Brazilian paint sector as it is fondly known, was presented by master of ceremony, Juliana Franceschi and the CEO of Paint & Pintura, Agnelo De Barros Neto.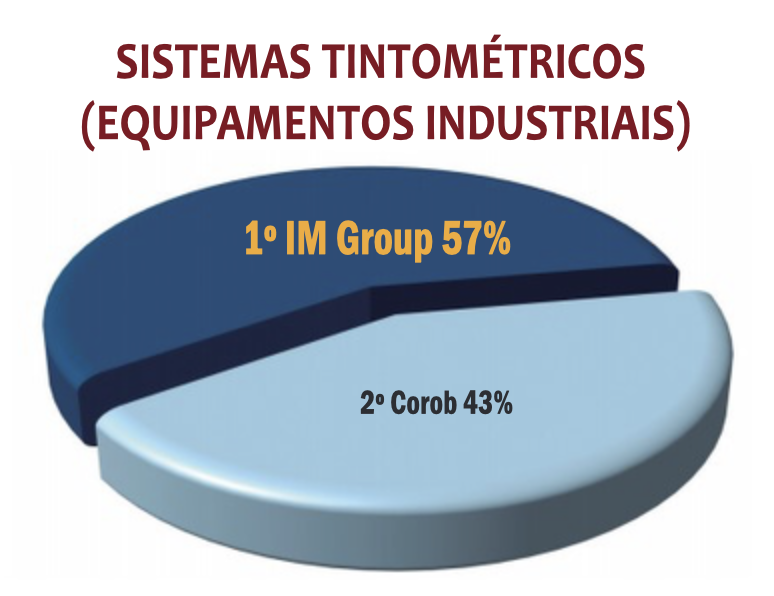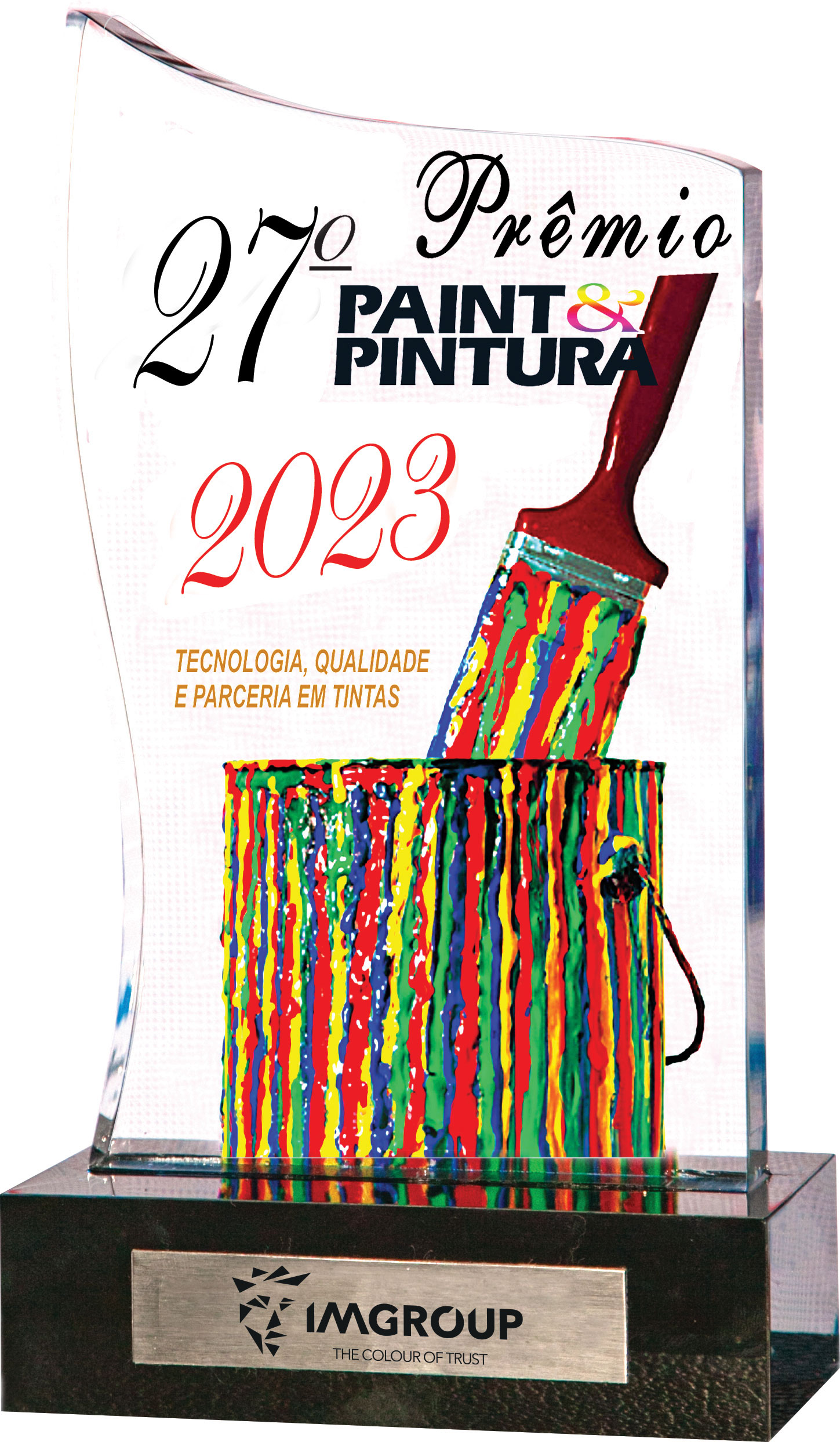 54 winners from various categories were awarded by prominent figures from the Brazilian paint industries, among them were Sandro de Oliveira, marketing chief, and Ivonei Vavassori, manager of powder coating of WEG Tintas, of whom presented Fernando Itaziki, Area Sales Manager for Latin America, IM GROUP with the trophy for best Industrial Tinting Equipment Systems in Brazil.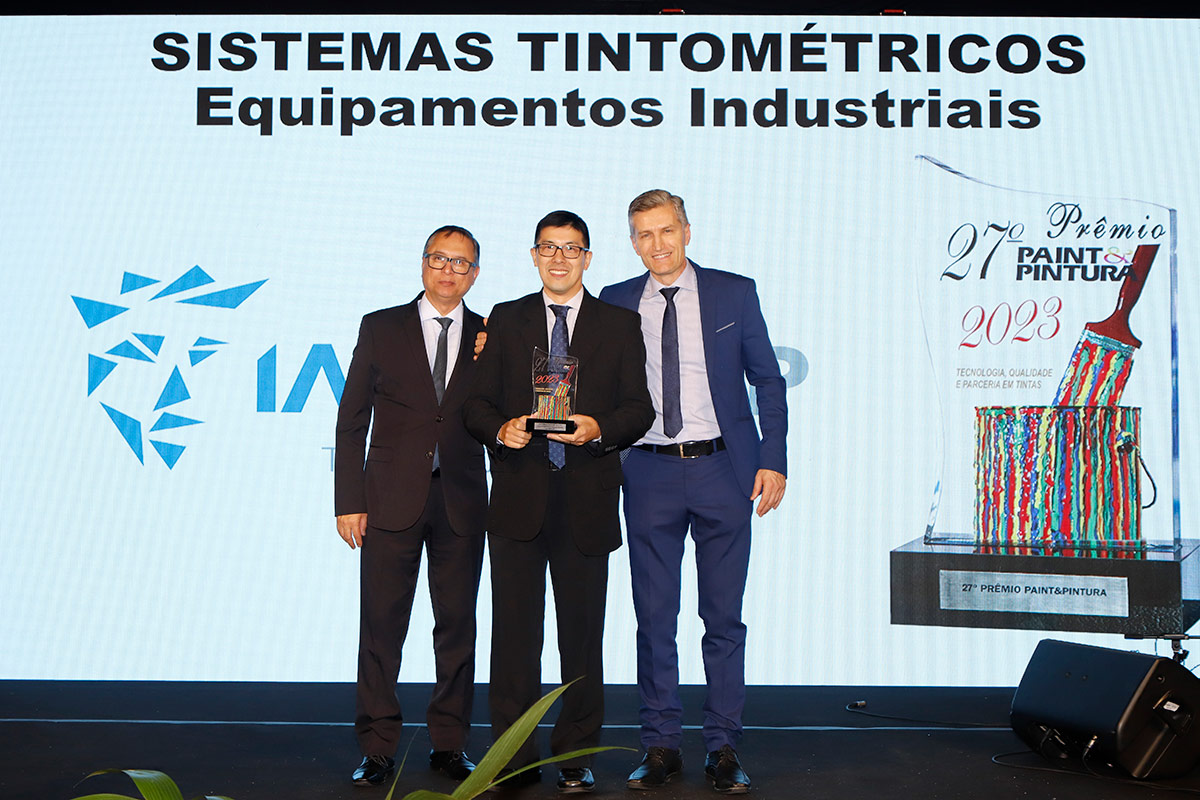 "On behalf of IM GROUP, I wish to thank all the voters for this tremendous recognition. It was an honour, and a genuine pleasure, to be able to receive the award in person and at a live ceremony once again. A big thank you also to Agnelo De Barros Neto, Lucélia Monfardini, Erica Brandão and their great team at Paint&Pintura for organising one of the most revered industry events in Brazil," said Fernando Itaziki, Area Sales Manager for Latin America, IM GROUP, who runs the IM GROUP operations in Latin America.

IM GROUP—who recently made global headlines with the launch of two technological packaging-system innovations from their dedicated filling division, Tecnopails at the European Coatings Show in Germany—has been a leading brand in the Latin American market for over two decades.

"We thank the Brazilian people for their loyal support in endorsing our position as a leader in the Brazilian industrial tinting-equipment systems market, with this recognition for the tenth successive year, first as Inkmaker Group and now again as IM GROUP. We will continue to deliver the innovative systems, quality workmanship and trusted service that our audience has come to rely on from our group," said Christophe Rizzo, CEO EMEA / Americas, IM GROUP
 
Published in the following Media: